Welcome to our first edition of Crush and Covet!
I will be the first to admit that when I road on the back of Andy's bike I always wore running shoes, not realizing how important proper foot wear was, jeans, a protective jacket (leather or textile with armour), gloves and of course a good quality and proper fitting helmet.  I'll also admit that my gloves and jacket were the first thing to go in the bags as it got hot. Riding on the back I didn't get a lot of air so it was just really hot. I now understand the errors of my ways. Andy on the other hand has always worn proper gear. Occasionally, you'd see him remove his jacket to ride but it's very,very rare.
Crush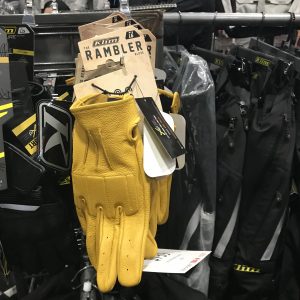 Andy – Klim Rambler Gloves – $99.95
I have a confession to make.  As a male Rider of a certain age (53) who no longer fits into even the wildest definition of skinny jeans, there are a few things that I feel a little embarrassed to like so much.  I like movies with music in them (i.e. "Moulin Rouge", all the "Pitch Perfect" movies).  I watch "Dancing with the Stars" enough to know the difference between a Rhumba and a Samba.  And I care more about my riding gear than I like to let on.
One of the pieces of gear that I plan to start spending a little more on is a good pair of gloves.  I have typically scoured the lower priced gloves at bike shops in order to find the rare pair that would protect my hands (and I like my hands a lot!) at a price that I won't hear the screams of my frugal Scottish ancestors in my head.
Ending last season, I was using a soft pair of lined leather gloves that I had bought at Mark's for general use, but I found them to be pretty good for cold weather riding.   Recently, at the Toronto Bike Show, I tried on a pair of KLIM Ramblers (Tan deerskin gloves) that I fell in love with.  At $99 Cdn, I think they strike a good balance of quality, protection, comfort and, dammit, good looks.  Now I didn't buy them at the show (the retailer had irritated my Significant Other with their cavalier attitude towards the needs of women riders – 'nuff said) but I am going to pick up a pair at my local retailer. They fit my hands well, are soft like butter and incorporate some knuckle protection.  And I like the Tan colour.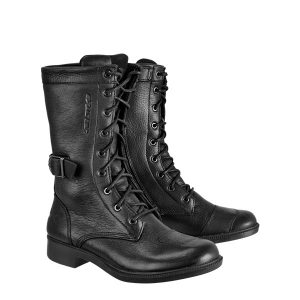 Cherie-Lynn – Exustar E-SBT123L (Chiki Boot)– $188.95 CDN
I bought these late last year after searching the majority of the summer for a boot that I truly loved. I normally wear skinny styled jeans so I wasn't a huge fan of how the traditional bike boot looked and wanted something higher. After posting in our Windsisters group and asking what people wore the pictures started rolling in. One of the woman posted a pair of boots and they were exactly what I've been looking for. So after asking her about them she told me how incredibly comfortable they were, how great the sole gripped and where she bought them (us women love talking about our gear). Needless to say the next day I headed to Kelley's Cycle Centre in Hamilton to try them on. They didn't have my size in black but I was able to try them in brown and they were more than happy to order the black ones for me.
The more I wear them the more I love them and the better they look.
Covet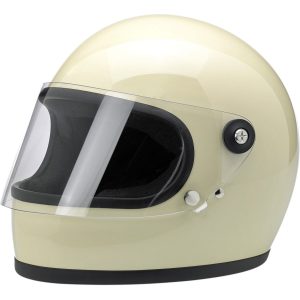 Andy – Biltwell Gringo S in Gloss Vintage White– $266.99 CDN
Lately, I have really been feeling the whole Retro thing.  I think it started when I bought my retro styled cruiser this summer ('99 Vulcan Drifter 1500).  In any case, I have admired the Biltwell Gringo S Helmets and the Bell Bullitt Helmets.  Both are retro styled, full faced helmets that reference the look of Steve McQueen era racing helmets.  I have tried on both at shops and they both feel quite good on my large, roundish head.
I think one of the reasons that I like this style is that my first helmet was a plain, white full face that looked a lot like the Biltwell Gringo S.  It came with the bike (a '78 Kawasaki KZ200) and was probably already about 10 years old when I got it.  These days, I wouldn't keep a helmet more than 5 years and I certainly would look at a used helmet with extreme suspicion.  But hey, the eighties were a crazy time and I didn't know any better.
I am sorely tempted to grab one of these beauties but my current main helmet (Bell MAG-9 open face) is only a year old and works great for me. However, when I buy a new helmet, I will head over to Steeltown Garage and pick up this Biltwell Gringo S.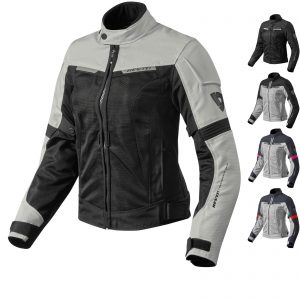 CL – Ladies REV'IT Airwave 2 Jacket $299.99 CDN
You might recall from above that I said that I have a textile jacket, well I do but I hate it. It's a mans jacket and is too big on me and just plain awful.
You may also remember from above where I said that I would take my jacket off when I would get hot? Well this jacket fixes all of that. This Airwave 2 jacket is designed specifically for hot weather riding! Other than where the armour sits the jacket is made up of protective mesh. This will allow me to ride in the hot July weather complete protected – how awesome is that!  I'm not going to need my jacket for a couple of months so that gives me the time I need to tuck a few dollars in my piggy bank every week. 🙂
We hope that you liked our first ever crush and covet.
We are going to do our best to make this a regular Wednesday edition.
ps if you don't want to miss anything add your email to the Subscribe to Blog in the sidebar. We promise we will never giveaway your email – we will in-fact do everything humanly possible to protect it!
SaveSaveSaveSave
SaveSave
SaveSave
SaveSave
SaveSave
SaveSave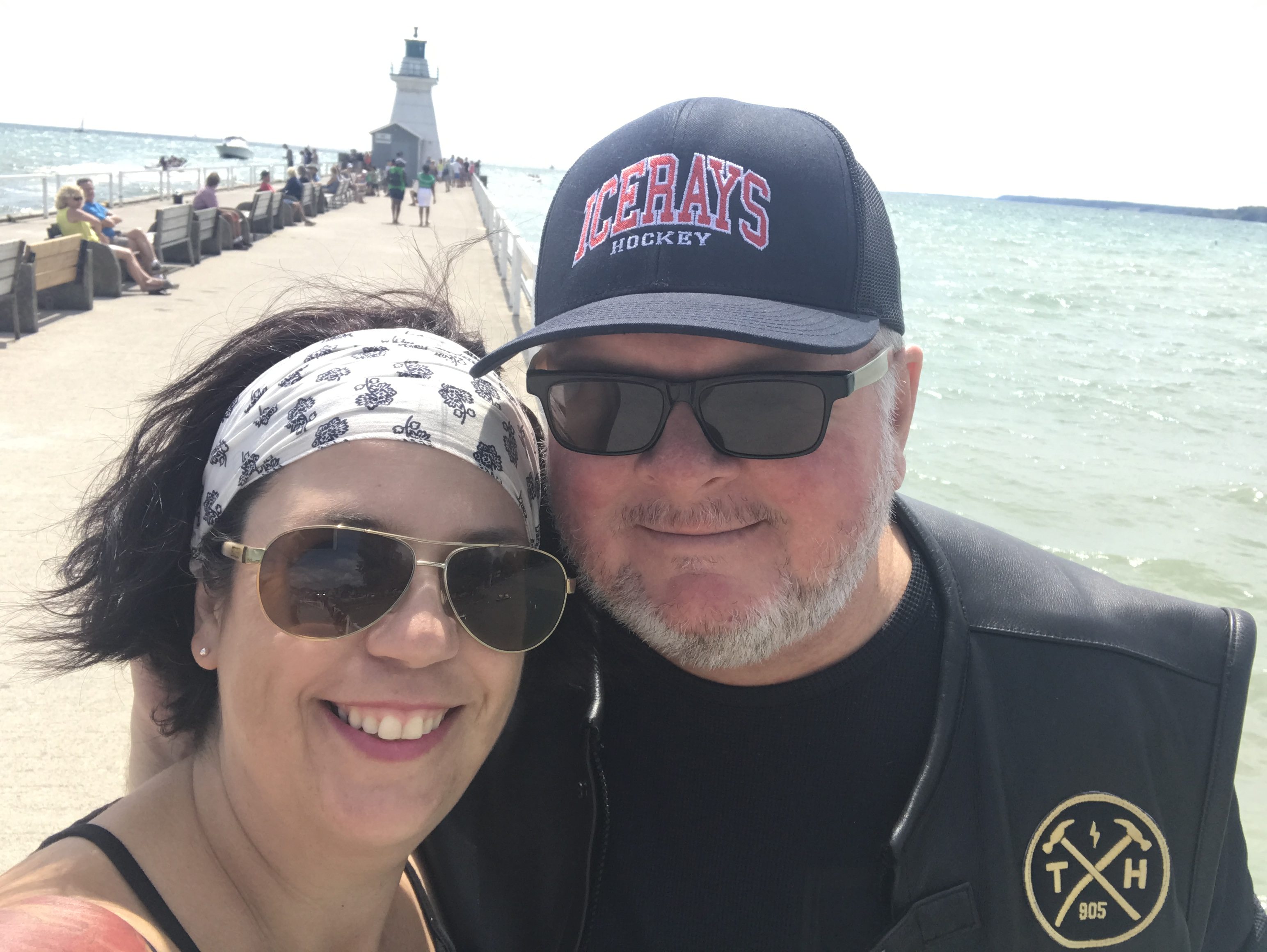 When we got back into riding 5 years ago our mechanic (hey Bryan) told Andy to take me (Cherie-Lynn) places I wanted to go because if I liked riding the bike he'd get to ride more. We didn't realize just how true that was.  Once we started our adventures it was like we started dating all over again.
After 25 years we still love spending as much time together as possible. There's always lots of laughter, good conversation, a few smooches thrown in for good measure.
Scenic routes, good food, picnics, sunset rides and new adventures – life is good!