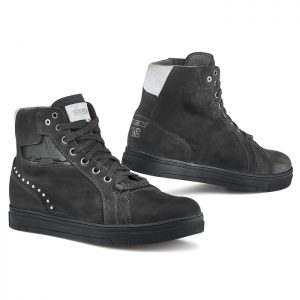 I was perusing FortNine, as one does on a dull Wednesday afternoon, and came across these shoes and fell in love. I have a pair of boots that I also love but I've seen adding gear to my collection for hot weather riding. I think it's easy for a lot of people to rationalize not wearing the proper gear because it's just to hot. I know this happens because I've done it in the past. As I get more and more into riding I'm pretty adamant that I want to be protected as much as possible and choosing not to wear gear just because it's to hot is a pretty shitty excuse – I just need to invest in the proper stuff.
Thanks FortNine for making my online purchasing so easy- you guys rock!
You're Canadian and supporting a Canadian store is a big deal for me.
Love your real video reviews of product
You get my stuff out to me super quick
This was my first order from FortNine the majority of my purchases are done local as I like supporting my local bike dealers, stores and friends. Now, I ordered these Wednesday afternoon and they arrived Friday afternoon. I almost knocked Andy over as I ran to the door to retrieve them and say thanks to my mailman. As I opened the box I was pleasantly surprised to find stickers – thanks FortNine (other companies want me to pay for them – not happening). These shoes were love at first sight and that was even before I picked them up. I just knew these were what I wanted and hoped for. They are light, have ankle protection, and have reflective material on the back. I did read reviews about the shoes before I placed my order and everyone said they fit big so I ordered a size down and please that I did because they fit perfectly.
One thing that I love about these shoes is that they did some research on a female's foot and designed these specifically for us. There is a built in rise of 2.5cm (1″) and it honestly makes a much bigger difference than I could have imagined. I can't stress enough how well these fit and feel.
W.F.C Woman Fitting Concept
The shape of the TCX® Lady range has been designed to perfectly fit the anatomy of the female foot, which is structurally different from the male foot, especially in the metatarsal area, where it is thinner with a more accentuated instep area and a generally smaller heel.
Street Ace Lady Sole Construction
The sole has been designed to offer maximum comfort and protection, thanks to its special 4-levels structure made up of an antibacterial, removable footbed, an EVA insert that absorbs vibration and a structural footbed in thermoplastic material. The sole is made of rubber that is resistant to wear and tear, with a differentiated grip sole.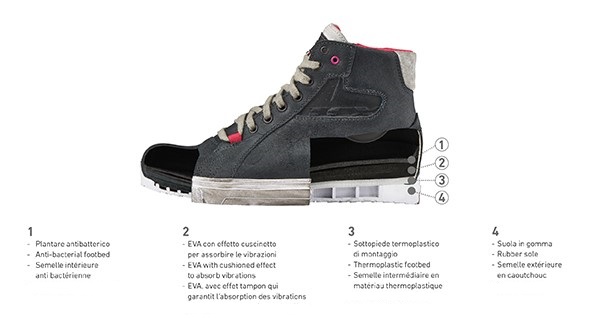 Even though we snuck out for a ride yesterday I didn't wear these shoes because well it's still cold here and also there's mud in our backyard and I wanted to be warm and also didn't want to get these dirty quite yet 🙂 Once I use them to ride in I will come back and update this post.
Here are some other interesting tidbits that I loved about these shoes.
I love that I don't have to choose style over safety or safety or style – with these I get it all
Their 24/7 concept. These shoes do easily from the bike, to a get together, to a restaurant. No more worries about looking like I'm all decked out in my bike gear when I'm not on the bike.
Waterproof
Reenforced toe and heel
Once more here's the link so you too can get an awesome pair of shoes – FortNine -TCX Women's Street Dark Waterproof Shoes
Disclaimer- Nobody paid or compensated me for this post and I bought these shoes with my own damn money!
SaveSaveSaveSave
SaveSave
SaveSave
SaveSaveSaveSave
SaveSave
I grew up in small town Ontario so of course there were a couple of motorcycles in the drive house. The only problem was that I didn't ride them I was only a passenger.
It wasn't until I met me husband, Andy, that I spent any real time on a bike. We had a bike (Yamaha XJ750) before the kids arrived. However, after the kids came along we just didn't have time to ride anymore so we sold it. There's nothing worse than a bike sitting around and not being ridden!
Fast forward twenty years and we were once again cruising around on two wheels. Almost five years later and the only thing that's changed is I now ride my own bike. If only I had understood how awesome it was to ride my own bike I would have done this years ago.
Cheers,
CL